Congressional Art Competition
Congressman Michael C. Burgess, M.D. (R-TX) is pleased to announce the top three winners of the 2022 Congressional Art Competition. Each year in the spring, our office participates in this nationwide competition which provides an excellent opportunity to showcase the talent of high school students and acknowledge our nation's gifted young adults. Since the U.S. House of Representatives created the competition in 1982, hundreds of thousands of talented high school students have served as artistic ambassadors of their communities. Digital art submissions were accepted from public, private and home-schooled high school students residing and/or attending schools located within the 26th Congressional District.
Geraldi Morales was a sophomore at Little Elm High School, and she won the 2022 Grand Prize with her graphite drawing entitled "Acceptance". This is the first time Little Elm ISD has had the top winner in the contest. Geraldi's art instructor was Kelly Sutherland.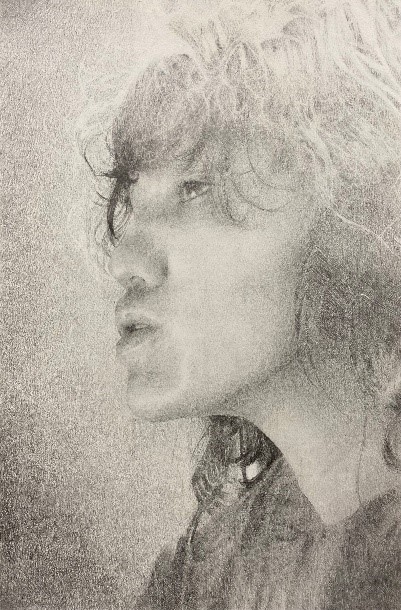 2022 Grand Prize: "Acceptance" by Geraldi Morales

As the Grand Prize winner, Geraldi will have her artwork displayed for an entire year in the U.S. Capitol. She attended the national art competition gallery opening and reception on Capitol Hill in late June to view her artwork along with the other winning entries from across the country. The competition art jurist, Ms. Sharon Warwick, remarked, "It is unusual to see a portrait in profile and the expression perfectly show the last stage of grief or loss, acceptance. The title perfectly amplifies the meaning."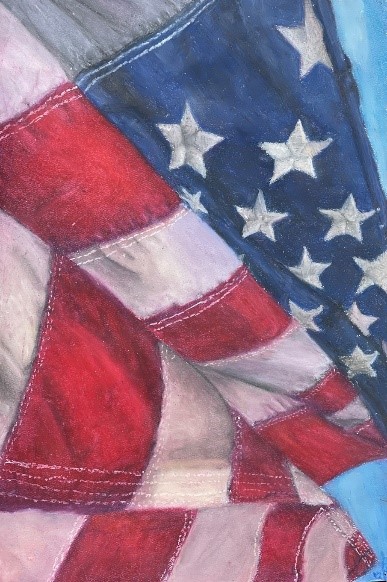 First Place: "Oh Those Stars and Stripes" by Treasure Collins

Treasure Collins was a junior at Ryan High School in Denton and a student of Aimee Foutch. She won First Place for her oil pastel entitled "Oh Those Stars and Stripes". Treasure will have her artwork displayed in Congressman Burgess' Lake Dallas district office for the upcoming year. The art jurist commented "the first-place winner is done in a very difficult medium, and it is so skillfully done that you can see the stiches of the flag."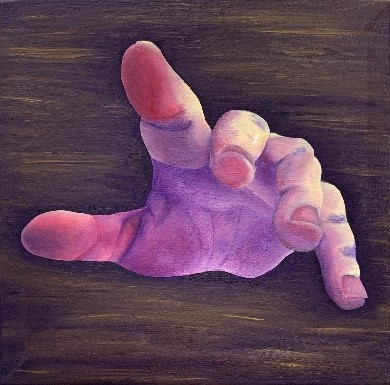 "Texas Choice" Winner: "Illusive" by Lisa Chenault

The public was invited to view the student entries posted on Congressman Burgess' website and vote online for their favorite artwork. The top vote-getter of the over 1500 votes received in the 2022 contest was named the "Texas Choice" winner. Lisa Chenault was the "Texas Choice" winner for her oil painting entitled "Illusive." Lisa was a graduating senior and student of Nancy Lawrence at Flower Mound High School. Lisa's artwork will also be displayed for the upcoming year in the Lake Dallas district office.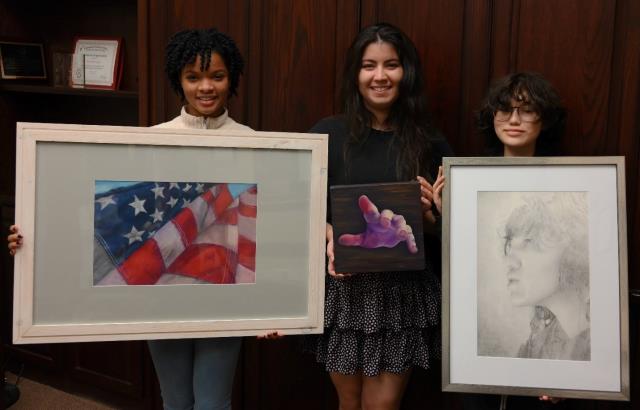 2022 Congressional Art Competition Winners Photo (L to R): First Place Winner Treasure Collins, Texas Choice Winner Lisa Chenault, Grand Prize Winner Geraldi Morales

In addition, while the students' artworks were posted online, the art jurist selected the finalists in this year's competition. She chose one artwork from each participating of the participating 18 high schools as "Best of School," and additional pieces she judged based upon artistic merit were named as "Juror's Choice". The finalists received a "Special Certificate of Congressional Recognition."
The Congressional Art Competition will reopen in spring 2023. For more information, contact Robin Vaughan, Deputy District Director in Congressman Burgess' Lake Dallas office by email: robin.vaughan@mail.house.gov or phone: 940-497-5031.