A Doctor's Note on the month of March
Washington, April 4, 2023
Dear Friends,
This past March definitely roared like a lion. It started with me joining Maria Bartiromo on Mornings with Maria to discuss the crisis that is happening at our southern border.
Also, I drafted an op-ed for the Washington Examiner about how this crisis is owned by this administration and their inhumane policies. In the op-ed I detailed legislation that I am championing to help end this crisis.
House Republicans continued to keep their promises to the American people by passing two pieces of legislation this month that will provide more transparency and accountability within the government - S.619, the COVID-19 Origins Act of 2023 and H.R. 5, the Parents Bill of Rights. I talked about the importance of knowing the origins of COVID-19 to Liz MacDonald on Fox Business' The Evening Edit.
After the House Energy and Commerce Committee hearing with TikTok CEO Shou Chew, I joined Brian Sullivan on CNBC's Last Call.
Last week, I questioned Department of Health and Human Services Secretary Xavier Becerra about why his agency was ignoring our laws.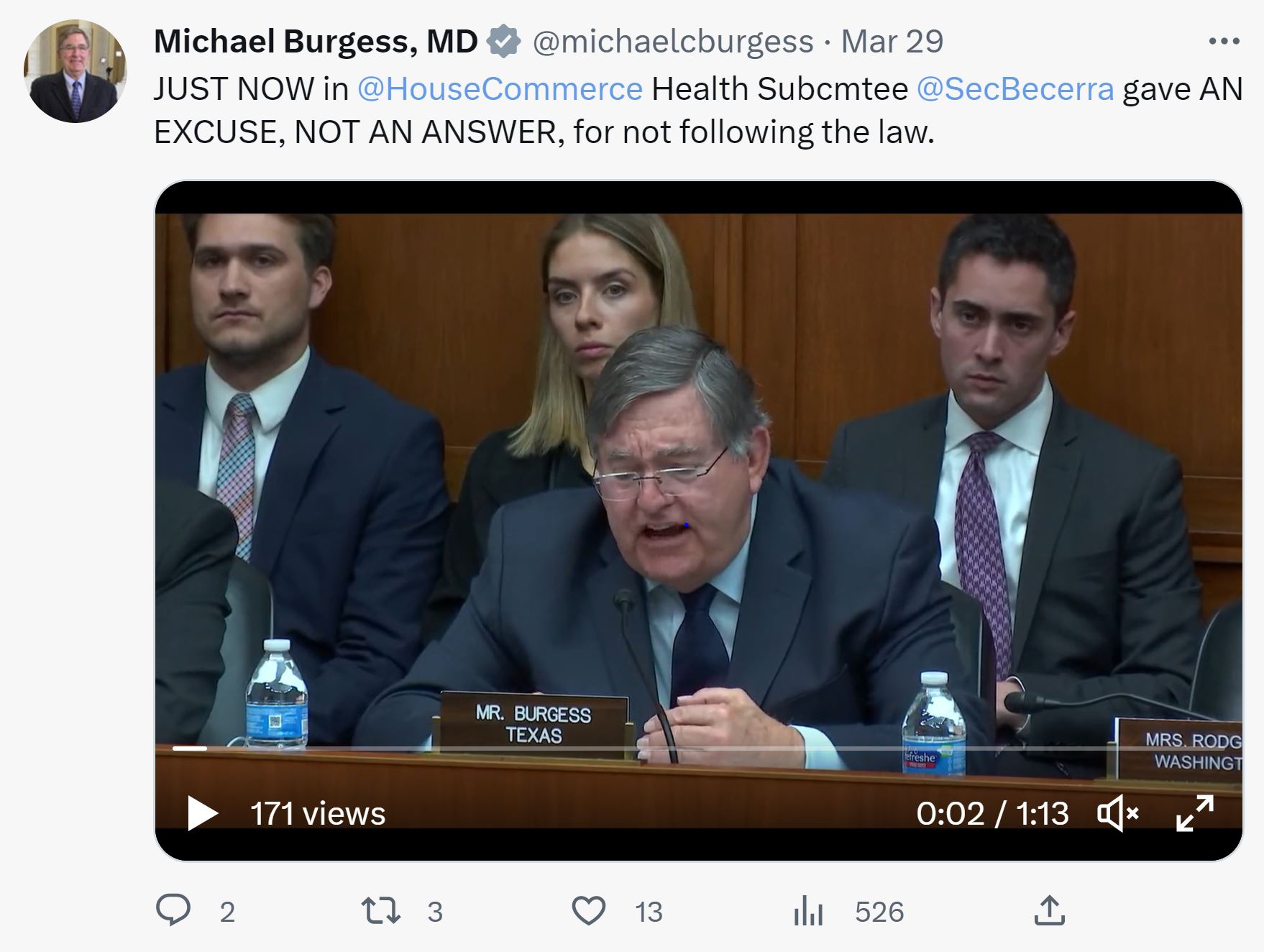 I ended the month by voting in support of U.S. energy independence and recognizing National Doctor's Day.
Before I sign off, I want to congratulate North Texas University on their NIT championship game! Go Mean Green!
Until next time, this is your doctor's note.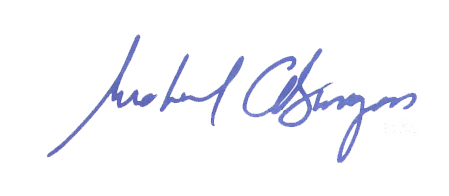 Congressman Michael C. Burgess, M.D.