A Doctor's Note: Putting Federal Agencies on Notice
Washington, February 3, 2023
Dear Friends,
It was another busy week in Washington as House Republicans work to dismantle the COVID surveillance state, protect the conscience rights of health care workers, and terminate the endless extensions of President Biden's public health emergency.

My week started off with a House Rules Committee hearing, where I raised concerns about the harm being inflicted on my constituents by federal employees' refusal to return to in-person work. I have observed this crisis personally. My office in the Rayburn House Office Building overlooks the Department of Health and Human Services (HHS) office building. Going on three years now, I have not seen a single light on in the building. This cannot continue.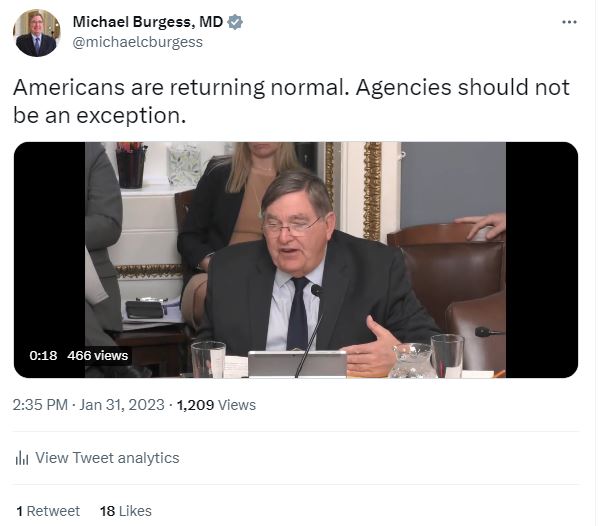 One of the most vital services I provide to the 26th District is communicating with federal agencies on their behalf. Through this communication, I am able to ensure timely passport services, social security benefits, Veterans benefits, Medicare enrollment, and more. In recent years, I have seen that these services have been severely delayed or even halted completely in some cases. An out-of-office response or no response at all from a federal agency is completely unacceptable.
Before voting in support of H.R. 139 SHOW UP Act of 2023, H.R. 382 Pandemic is Over Act, and H.R. 497 Freedom for Health Care Workers Act, and H.J. Res. 7, I managed the debate on the House Floor for all three pieces of legislation.
House Republicans are united and sent a clear message to the Executive Branch that it is well past time for federal employees to show up for work in person — like the rest of America. After the vote earlier that day, I did see the first signs of life at HHS — a few lights in the offices just happened to be turned on.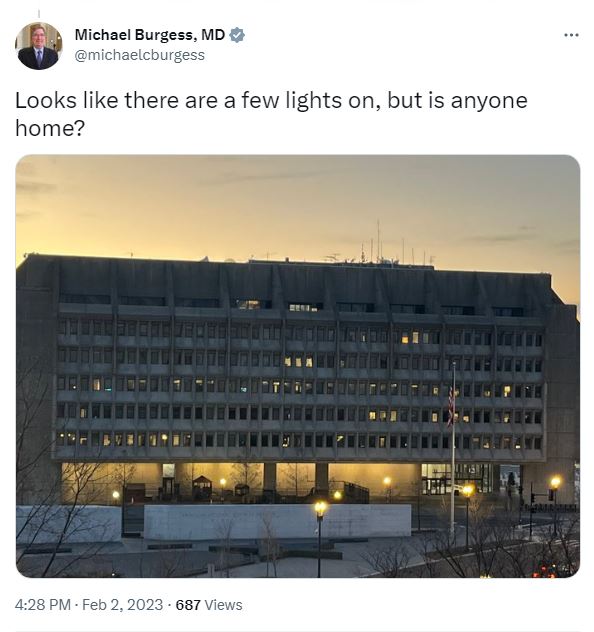 Until next time, this is your doctor's note.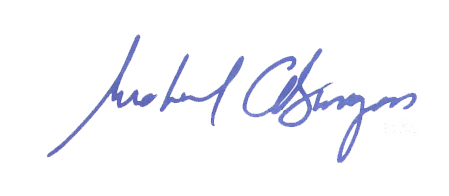 Congressman Michael C. Burgess, M.D.