A Doctor's Note on the Chaos Congress is Facing
Washington, July 25, 2022
Dear Friends,
I started the weekend in the District by hosting my annual2022 Energy Efficiency Summit & Fair at the University of North Texas (UNT). There I got to check out the indoor Fuel-Efficient Auto Show and see the Ford F150 Lightning. It was great to have UNT's President, Neal Smatresk, join us and host us on campus grounds. It's always nice to visit my alma mater.
We started off the week in session with a Rules Committee meeting on H.R. 8294, H.R. 8373 - Right to Contraception Act, and H.R. 8404 - Respect for Marriage Act. I proposed an amendment to H.R. 8294 that would prohibit funding for vaccine mandates.
During Rules, I expressed concern again with the process of how bills are being brought forward. Besides the fact that H.R. 8373 should have been brought up in the Energy and Commerce Committee, I questioned Congresswoman Schrier why she did not even give me a call to see my thoughts as an OBGYN. I have prescribed contraceptives and would have been open to a conversation. Instead the Majority once again chose to leave the Minority party in the dark.

We had a budget hearing discussing the economic status of our country. Throwing more money at our already inflated economy is a suicidal act of hubris. Congress cannot keep wasting money. The future of America is in our hands.
On the House floor, I expressed my opposition to H.R. 8373, the Right to Contraception Act. Having practiced as an OBGYN nearly for 30 years, I prescribed contraceptives to my patients. I support women's right to contraception, but this bill is incomplete and has no chance of making it through the Senate.
I attended an energy roundtable hosted by House Republican Leader Kevin McCarthy. I brought up how the Permian Basin is a gift, and stressed the importanceof American energy production. We must unleash American energy to resolve President Biden's energy crisis.
Between hearings, I joinedLyndsay Keith on Newsmax's Spicer & Co. and Rob Finnerty on Newsmax's Wake Up Americadiscussing the falsehoods being spread about what is an abortion.

I highlighted how the Dems viewed abortions as just another form of birth control. In reality, it's not a simple procedure. Being a pro-life OBGYN,I made sure my patient's needs were always met while prioritizing life.
Lastly, the latest episode of "Doctor in the House" was released featuring Congresswoman Kat Cammack and her moving story. I'd like to thank Kat's mother for choosing to fight for life. Now Kat stands as the youngest Republican woman in the 117th Congress. It was a pleasure having Kat on.
Until next time, this is your doctor's note.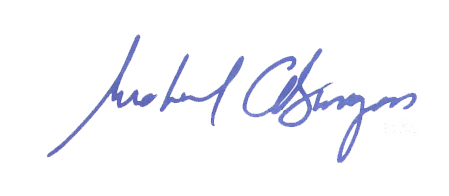 Congressman Michael C. Burgess, M.D.