A Doctor's Note on the Fight for Life
Washington, July 18, 2022
Dear Friends,
Following the Dobbs decision that overturned Roe v. Wade, I delivered the following remarks during the Rule Debate on the House floor for H.R. 7900, NDAA; H.R. 8296, Women's Health Protection Act; and H.R. 8297, Ensuring Access to Abortion Act.

I stressed how my time as an OBGYN was a motivation to come to Congress. During debate, I remembered the words from the OBGYN department chairman at Parkland Hospital Southwestern Medical School. He pointed out to us that we were unique position to care for two patients with a combined life expectancy of over 100 years. Almost nowhere else in medicine do you have that ability to impact the future to the degree that you can as an OBGYN.

Last week the House considered the National Defense Authorization Act (NDAA). My amendment to the NDAA passed the House. This amendment requires the administration to inform Congress of their plan of action for Ukraine, especially if we are asked for additional funding. Congress must be notified of decisions that affect our foreign policy and military assistance overseas.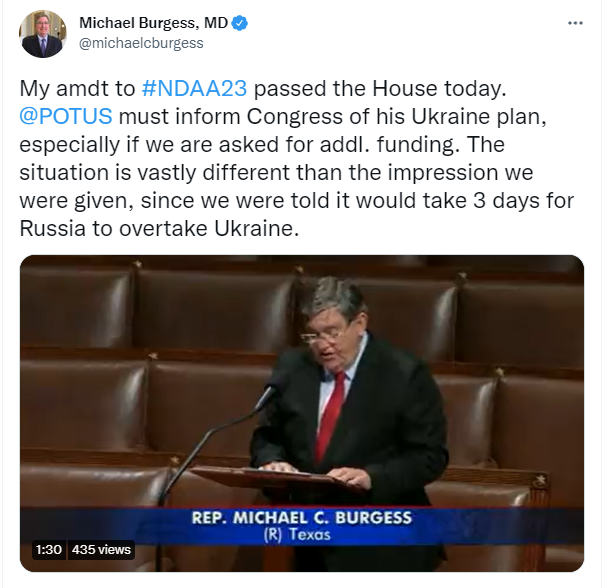 I joined Fox Business' "The Evening Edit" with host Elizabeth MacDonald discussing how a large quantity of our Strategic Petroleum Reserve has been auctioned off to the Chinese Communist Party. We are still in the throes of an energy crisis and the Biden Administration released one million barrels from the Strategic Petroleum Reserve which has not resulted in lower prices at the pump. The SPR is being abused. American policy should revert to its prior position of the SPR being used for severe market disruptions not as a political band aid.

The week ended with the House on H.R. 8296 – Women's Health Protection Act of 2022 and H.R. 8297 – Ensuring Access to Abortion Act of 2022. I remain committed to protecting every unborn child's right to life. After a lifetime dedicated to pro-life work, there is no question that it is just the right thing to do.

#ICYMI here are a couple press hits:
Until tomorrow, this is your doctor's note.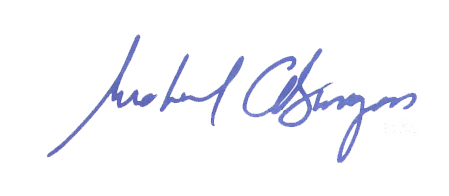 Congressman Michael C. Burgess, M.D.