A Doctor's Note on the President's Budget
Washington, April 5, 2022
Dear Friends,
With President Biden releasing his budget for the 2023 fiscal year, I am reminded of the President being very critical of the late Senator McCain's policies. He went so far as to say, "Don't tell me what you value. Show me your budget, and I'll tell you what you value."
The President's budget shows that he values partisan spending priorities more than ending the crises that are affecting Americans' pocketbooks. Our country is facing an energy crisis, an inflation crisis, and a border crisis, just to list a few.
This budget will further drive inflation. There is over $340 billion remaining in unobligated COVID-19 funding, but instead of using those funds to cover other parts of his expensive budget, President Biden requested an additional $22 billion in COVID-19 spending. If we want to put an end to inflation, Congress must stop its reckless spending spree.

American families are struggling with the hard decision of whether to buy groceries, fill their gas tanks, or pay their ever growing electric bill. The budget put forward this year should show that your government values ending those crises.
COMING UP THIS WEEK:
I will participate in this week's Budget Committee hearing. This hearing will specifically cover the Health and Human Services portion of the President's budget. During last week's hearing, I was unable to receive a clear answer as to whether we would vote on a budget this year.


Also, happening this week, executives from the oil industry will be present for a hearing in the Energy and Commerce Subcommittee on Oversight and Investigations.
Tomorrow, I will be participating in a hearing on mental health legislation for the Energy and Commerce Subcommittee on Health.
Until next time, this is your doctor's note.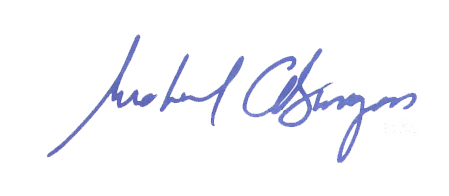 Congressman Michael C. Burgess, M.D.