A Doctor's Note on January
Washington, January 27, 2022
Dear Friends,
January is quickly ending. Before it does, I want to provide you with a snapshot of what I was up to. I started this month at our southern border to see firsthand the Biden Border Crisis. In case you missed, it I joined Newsmax's Wake Up America live from the border.
January 11th, I talked to Newsmax's John Bachman about how Americans are tired of the theatrics surrounding this Coronavirus and the importance of knowing the origins of the virus.
Before the second week was over, I fought to protect the integrity of our elections by speaking on the House Floor about how the legislation Democrats were bringing forward was a Trojan horse.
Last week, I joined Mornings with Maria to provide my reaction to President Biden's first year in office press conference. I told her, "Had the President just stayed in the basement like he did for his entire campaign, things might actually be better today than where we find ourselves this morning."
I appreciate your comments and your questions. May God bless you and your family, and as the song says, "God bless you, Texas."
Until next time, this is your doctor's note.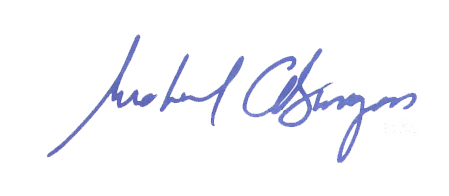 Congressman Michael C. Burgess, M.D.