A Doctor's Note on COVID-19
Washington, September 10, 2021
September 10, 2021
Dear Friends,
Yesterday, President Biden announced his six-pronged COVID-19 Action Plan to increase COVID-19 vaccination rates and stop the delta variant. His plan includes mandating that everyone working at businesses with 100+ employees must receive the vaccine. This mandate creates confusion, fear, and opposition. The government has no place in telling businesses what they must require employees to do for their personal health. If this Administration truly wants to see the last 25% of Americans receive the vaccine, they will immediately cease in finding new ways to politicize this virus.
Today, the GOP Doctors Caucus released a statement in opposition to the two executive orders President Biden is planning to sign. Public health matters are generally directed by each state. Further, the Supreme Court has historically ruled that this is a state issue. There is no constitutional authority for this action to be done on the federal level.

Over the last year, the Caucus has been at the forefront educating Americans on the safety and efficacy of the COVID-19 vaccines. The Caucus ended the statement with this simple fact: "when seeking health information, Americans should not listen to politicians, cable news, or social media — talk to your doctor."

National Update:
The Centers for Medicare & Medicaid Services will require staff within all Medicare and Medicaid-certified facilities to receive the COVID-19 vaccine.
AmeriCorps started the Public Health AmeriCorps in partnership with the Centers for Disease Control and Prevention (CDC) in order to recruit and prepare teams to respond to public health emergencies, and help communities recover from COVID-19.
A study by the New England Journal of Medicine (NEJM) and the CDC found there is low risk of miscarriage after receiving an mRNA COVID-19 vaccine.
According to a study by NEJM and CDC, COVID-19 vaccines in the United States are highly effective in preventing COVID-19 related hospitalizations.
The CDC issued a study on long-term COVID-19 symptoms experienced by individuals who have tested positive for COVID-19.
The Department of Health and Human Services' Combat COVID website provides resources for individuals interested in participating in clinical trials for COVID-19 research, learning about treatment options, and vaccine information.
The American Medical Association released eight new Current Procedural Terminology (CPT) codes for providers dispensing COVID-19 vaccines.
Moderna and Novavax are both developing a combination COVID-19 and flu vaccine.
Until next time, this is your doctor's note.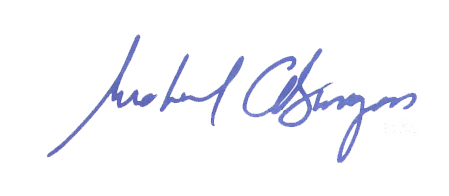 Congressman Michael C. Burgess, M.D.