The Doctor is in the House
Dear Friends,
This week, Speaker Pelosi reinstated a mask mandate in the Capitol regardless of vaccination status. On Fox Business' The Evening Edit, I mentioned that this will cause further hesitancy for people to receive the vaccine. Those who are not vaccinated from COVID-19 will question the truth. And the truth is you are protected. Even with the delta variant, the protection seems to be extremely good.
When questioned about vaccine hesitancy on Cuomo Prime Time, I repeated myself from last week that you should not take your advice from a cable news show. Instead, talk to your doctor.
During a Rules Committee hearing this week, I offered an amendment to the FY 2022 Commerce, Justice, and Science AppropriationsAct that the FBI could not receive funding until the Attorney General provides to Congress all information on individuals arrested, charged, prosecuted, or investigated in connection with the January 6th attack on the United States Capitol. Let me make myself clear, I do not condone the un-American and unlawful actions from that day. Congress has a responsibility to provide oversight and ensure that Americans who are charged with even the most serious crimes must receive due process, including a fair and speedy trial.
We can no longer deny the crisis that we are facing at our southern border. I introduced a Resolution of Inquiry (ROI) on Unaccompanied Children at our southern border. Instead of focusing on how to win political points in the media, the Democratic Majority in the U.S. House should restore the rights of the Minority in order to let both sides of the aisle represent each of their districts.
Also, during a Rules Committee hearing, I raised concerns about the border crisis.
Agriculture is a key industry not just for the country, but also for Texas. It is our farmers who deliver food to the markets so that we can feed our families. I co-sponsored the RESTORE Act along with the Texas Agriculture Task Force in order to aid Texas farmers as they recover from the Texas ice storm.
This morning at a Rules Committee hearing, I expressed that while I do respect the men and women who work at CDC, we must address the inconsistencies in their message on wearing masks. This impacts not just the U.S. House of Representatives but our nation.
Coming up:
Next week, I will be hosting two in-person town halls. Both will be from 7:00 p.m. - 8:00 p.m. CT. The first will be held on Tuesday, August 3, at Denton High School and the second will be held on Thursday, August 5, at Timber Creek High School. You can learn more, here.
Until next time, this is your doctor's note.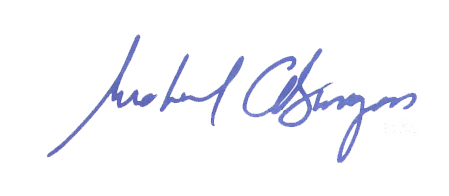 Congressman Michael C. Burgess, M.D.