April 1st, 2021: A Doctor's Note on COVID-19
April 1st, 2021
Dear Friends,
This week, Pfizer/BioNTech reported that their COVID-19 vaccine was effectivein preventing infection among teens ages 12-15 in a late-stage trial.

The Centers for Disease Control and Prevention (CDC) announced an expansion in the Federal Retail Pharmacy Program for COVID-19 vaccinations from 17,000 participating pharmacies to 40,000 stores.
The National Institutes of Health (NIH) will begin enrolling adults in an early-phase clinical trial evaluating the Moderna vaccine targeting a more contagious coronavirus variant originally found in South Africa.

The Food and Drug Administration authorized several over-the-counter, no prescription needed COVID-19 tests when used for serial screening.

Texas Update:

As of March 29th, all adults in Texas are eligible for the COVID-19 vaccine.

Week 16 COVID-19 vaccine allocations will be posted here.
Until next time, this is your doctor's note.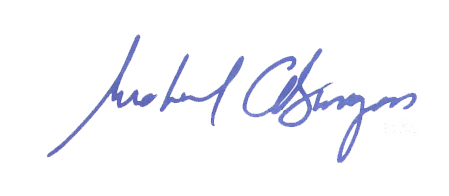 Congressman Michael C. Burgess, M.D.