March 18, 2021: A Doctor's Note on Vaccine Safety
Dear Friends,
Yesterday, during a House Energy and Commerce Oversight and Investigations Subcommittee hearing, I asked Dr. Fauci about the importance of getting the COVID-19 vaccine.
To lead by example, I have received both shots for the vaccine. Operation Warp Speed was driven by science and data to determine the safety and effectiveness of this vaccine.
I encourage every American to talk with their talk doctor and to receive a COVID-19 vaccine along with me.

National Update:

According to the Centers for Disease Control and Prevention (CDC), 88% of individuals who received the first dose of a COVID-19 vaccine received the second dose in the recommended period of time.
The
Food and Drug Administration
(FDA) issued a
new template
for molecular and antigen COVID-19 diagnostic test developers submitting an emergency use authorization (EUA) application.
The Department of Health and Human Services (HHS) will invest $10 billion to increase screening testing for schools, $2.25 billion to expand testing in underserved populations.

The Centers for Medicare and Medicaid Services (CMS) increased Medicare reimbursements for the administration of the COVID-19 vaccine.

North Texas Update:
The state of Texas has administered more than 7.6 million doses of the COVID-19 vaccine. There was an increase of nearly 1.4 million in the last week, according to DSHS's news release Friday.

Gov. Abbott and the National Border Patrol Council issued a joint statement responding to the announcement that the Department of Homeland Security will instate a mass vaccination clinic this week to vaccinate border patrol agents in Texas.
Until next time, this is your doctor's note.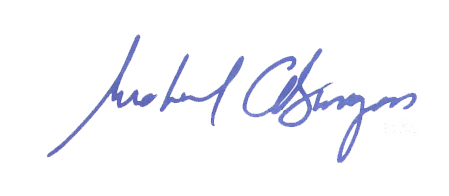 Congressman Michael C. Burgess, M.D.