A Doctor's Note on Coronavirus
December 21, 2020

Dear Friends,

Over the weekend, the Food and Drug Administration delivered a Christmas present that all Americans had on their wish lists: Emergency Use Authorization of Moderna's Coronavirus vaccine. This vaccine, along with the Pfizer/BioNTech vaccine, has started making its way to the most vulnerable among us. This holiday season we have much to celebrate, and even so, it remains vital that each of us takes proper precautions to slow the spread while we wait for these vaccines to have their full effect on protecting the population from this virus. At the start of this pandemic, America declared that we are in this together and together we will reach the end.

In addition to wearing a mask, washing your hands, and staying home if you are sick, another way you can help protect others from COVID-19 is through donating plasma. Those who have recovered from COVID-19 may have valuable antibodies in their blood plasma that can be used in research and therapies to help the sick.

National Updates
The Centers for Disease Control and Prevention recommend that people 18 and older use Moderna's COVID-19 vaccine in the weekly Morbidity and Mortality Weekly Report.

The Food and Drug Administration will provide weekly updates on allocations of approved/authorized COVID-19 vaccines to state and tribal jurisdictions. Some notes on the allocation process:
Allocations will also be made available to jurisdictions on a weekly basis.
Jurisdictions are allocated doses pro rata by population over 18 years old.
Jurisdictions will order against their allocation each week and direct OWS where shipments of vaccines should be delivered. It is up to each individual jurisdiction's government to decide where vaccines will be delivered and who will be eligible to receive them.
Each week, OWS will let states know how many doses are available to order against for the coming week.
The National Institutes of Health awarded over $107 million for innovative projects designed to address gaps in COVID-19 testing and surveillance.

Texas Updates
The Texas Department of State Health Services released information regarding week 2 distribution of COVID-19 vaccines to providers across the state.

Until next time, this is your doctor's note.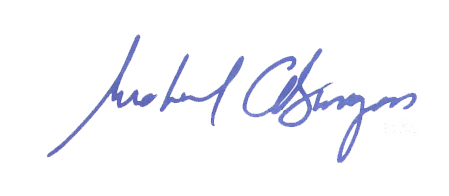 Congressman Michael C. Burgess, M.D.