Dec 12: A Doctor's Note on a COVID-19 Vaccine
December 12, 2020

Dear Friends,

The Food and Drug Administration granted an Emergency Use Authorization to Pfizer/BioNTech for their COVID-19 vaccine, proving that this virus is no match for American innovation. To have a safe and effective vaccine not even one year from learning about the existence of this virus is an outstanding accomplishment. This is a true testament to the dedication, hard work, and brain power of American scientists. It is a great day to be an American.

National Updates
The Department of Health and Human Services and the Department of Defense will purchase an additional 100 million doses of Moderna's COVID-19 vaccine candidate.

The Centers for Medicare & Medicaid Services updated FAQs and an infographic about coverage and payment for the two monoclonal antibodies that have been granted Emergency Use Authorization to treat COVID-19.

The Food and Drug Administration Commissioner, Dr. Stephen Hahn, released a statement on the meeting of the Vaccine and Related Biological Products Advisory Committee recommending the Pfizer/BioNTech COVID-19 vaccine be granted Emergency Use Authorization. This is in addition to his statement with the director of the FDA's Center for Biologics Evaluation and Research.

Sanofi and GSK have delayed the trial of their adjuvanted recombinant protein-based COVID-19 vaccine due to interim data that showed a sufficient immune response in adults aged 18 to 49 but insufficient response in older adults. The companies plan a Phase 2b trial to refine the antigen concentration.
The Biomedical Advanced Research and Development Authority published an interactive timeline of its work to develop and support the manufacturing of diagnostics, therapeutics, and vaccines over the past 11 months.

Texas Updates
Governor Abbott extended the state disaster declaration until January 6.

The Texas Department of State Health Services is expected to announce details about week two vaccine allocations for Texas soon.

Until next time, this is your doctor's note.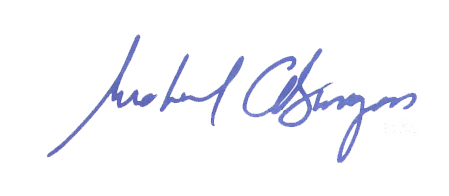 Congressman Michael C. Burgess, M.D.