A Doctor's Note on Coronavirus
December 8, 2020

Dear Friends,

The Food and Drug Administration released materials for the Vaccine and Related Biological Products Advisory Committee meeting regarding Pfizer's submission for authorization of a COVID-19 vaccine.

The Department of Health and Human Services will distribute $523 million to over 9,000 nursing homes that have successfully implemented infection control practices to reduce the spread of COVID-19.

The Centers for Disease Control and Prevention published a study on Head Start and Early Head Start facilities who successfully implemented CDC guidelines, which allowed them to remain open for in-person learning.

The Cybersecurity and Infrastructure Security Agency issued a warning of a global phishing and spear phishing campaign targeting the COVID-19 supply chain used to store and transport a vaccine at safe temperatures.

The National Institutes of Health Director Dr. Francis Collins wrote about a study on health care worker immunity to COVID-19 lasting many months following recovery from the virus.

Until next time, this is your doctor's note.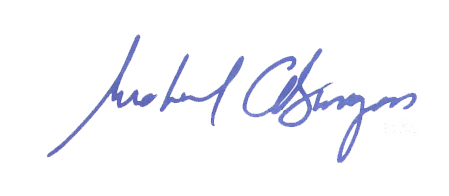 Congressman Michael C. Burgess, M.D.