A Doctor's Note on Coronavirus
December 3, 2020

Dear Friends,

The Centers for Disease Control and Prevention's (CDC) Advisory Committee on Immunization Practices recommended that the first batch of COVID-19 vaccines should be offered to both health care personnel and residents of long-term care facilities.
The United Kingdom's Department of Health and Social Care approved the Pfizer/BioNTech COVID-19 vaccine candidate for public use.

The Department of Health and Human Services (HHS) partnered with the Indian Health Service to ensure that tribal health programs and Indian organizations can receive a COVID-19 vaccine by means of their preferred method.
HHS partnered with Operation Warp Speed and the National Institutes of Health to create Combat COVID, a webpage with resources about vaccine trials, treatment trials, plasma donations and COVID-19 treatments.
HHS and the Department of Defense purchased 650,000 additional treatment courses of bamlanivimab, Eli Lilly and Co.'s investigational monoclonal antibody therapeutic, for distribution to non-hospitalized COVID-19 patients.
Until next time, this is your doctor's note.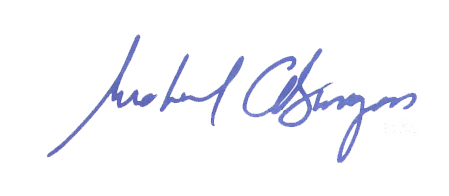 Congressman Michael C. Burgess, M.D.