A Doctor's Note on a Safe Thanksgiving
November 23, 2020

Dear Friends,

AstraZeneca and the University of Oxford have given us something to be thankful for: another COVID-19 vaccine candidate with positive interim Phase 3 results. Data showed the vaccine candidate to be 70 percent effective in protecting recipients from COVID-19. This overall effectiveness rate is based on the average of two dosing regimens explored in the trial; the vaccine was deemed 90 percent effective when distributed as a half dose followed by a full dose, and 62 percent effective when received as two full doses.

I hope each of you finds a way to safely celebrate Thanksgiving this year. No doubt any plans for travelling or gathering with loved ones looks different than in the past. Despite the challenges of this year, I remain grateful for the opportunity to serve each of you in Congress.

National Updates
The Food and Drug Administration issued an emergency use authorization for casirivimab and imdevimab to be administered together for both the treatment of mild to moderate COVID-19 in adults and pediatric and also those who are at high risk for progressing to severe COVID-19.

The Centers for Disease Control and Prevention created a webpage to easily find the COVID-19 guidance for wherever you may travel in the United States.

Until next time, this is your doctor's note.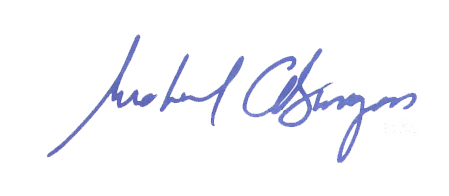 Congressman Michael C. Burgess, M.D.