A Doctor's Note on Coronavirus
November 20, 2020

Dear Friends,

Today, Pfizer and BioNTech submitted a request to the Food and Drug Administration (FDA) for an Emergency Use Authorization (EUA) of their COVID-19 vaccine candidate. All Americans should be encouraged by this next step towards a safe and effective vaccine. The Pfizer/BioNTech candidate was deemed 95 percent effective based on clinical trial data in a 40,000+ person trial. Now that data, and more, will undergo analysis by FDA professionals and an independent panel of experts. FDA resources on vaccine development and the COVID-19 vaccine EUA process can help answer questions about what this final phase looks like.

National Updates
The Food and Drug Administration issued an emergency use authorization for baricitinib, a drug to be used in conjunction with remdesivir for the treatment of COVID-19 in certain hospitalized patients.

The Centers for Medicare & Medicaid Services urges nursing home staff, residents and visitors to adhere to infection prevention guidelines for visitation during the holiday season.

The Centers for Disease Control and Prevention published guidance for safely celebrating Thanksgiving for you to take into consideration as you plan for this year.

The National Institutes of Health announced $45 million awarded to the Rapid Acceleration of Diagnostics Underserved Populations program which is designed to bolster testing for underserved populations.

Texas Updates
Governor Abbott held a press conference explaining the distribution of bamlanivimab across Texas cities.

The University of Texas at Austin estimated in a statistical analysis that 1 out of every 6 Texans has contracted COVID-19.

Until next time, this is your doctor's note.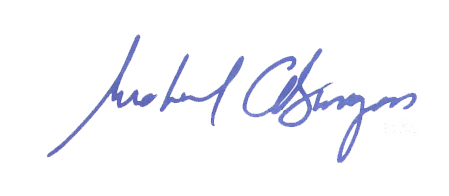 Congressman Michael C. Burgess, M.D.