April 30, 2021: A Doctor's Note on COVID-19
April 30, 2021

Dear Friends,

This week, I worked with Senate and House Republican doctors and health care providers to launch a campaign emphasizing the safety and effectiveness of COVID-19 vaccines. Through Operation Warp Speed, the Food and Drug Administration (FDA) did not skip any steps. Instead, they cut bureaucratic red tape, not corners, and got the job done in record time. Please join me in getting your COVID-19 vaccine to protect yourself, your loved ones, and our communities. By getting vaccinated, we can put an end to the government's restrictions on our day-to-day lives.
National Updates:
The Centers for Disease Control and Prevention (CDC) announced that fully vaccinated individuals may go without a mask indoors or outdoors when they are in small groups of fully vaccinated individuals. In certain situations, these individuals also do not need to wear a mask with unvaccinated individuals.
One of CDC's Morbidity and Mortality Weekly Reports highlighted a study focusing on the effectiveness of Pfizer-BioNTech and Moderna vaccines against COVID-19 related hospitalizations in adults ages 65 and older in the United States.
The Centers for Medicare and Medicaid Services (CMS) released new nursing home visitation guidance in accordance with the CDC, allowing fully vaccinated residents to go without a mask or physical distancing, and no longer requiring routine COVID-19 testing for fully vaccinated staff.
Gilead is responding to the COVID-19 crisis in India by helping to scale up production of generic remdesivir by their voluntary licensing partners in India and donating at least 450,000 vials of Veklury (brand name remdesivir) to the Indian government.

Texas Update:
Since March 29th, all adults in Texas are eligible for the COVID-19 vaccine.
Week 21 COVID-19 vaccine allocations will be posted here.
Until next time, this is your doctor's note.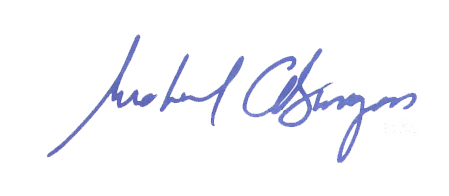 Congressman Michael C. Burgess, M.D.