April 21st, 2021: A Doctor's Note on COVID-19
April 21st, 2021

Dear Friends,

It is encouraging news to learn that half of our nation's adults have received at least one dose of the COVID-19 vaccine. We are one step closer to returning to normal. Let's continue this great progress. Do your part to keep your family and loved ones safe, while helping our communities return to normal by getting a COVID-19 vaccine.

National Update:

The Food and Drug Administration (FDA) announced that it is allowing some additional molecular COVID-19 diagnostic tests to be used for pooling nasal anterior respiratory specimens for a serial testing program.
After concluding that the known benefits do not outweigh the known risks, the FDA revoked the Emergency Use Authorization for Bamlanivimab when administered alone as a treatment for mild to moderate COVID-19.
The National Institutes of Health (NIH) will fund $155 million for a Phase 3 clinical trial to test several existing prescription and over-the-counter medications for COVID-19.
The NIH created a COVID-19 testing plan aiming to return children to in-person learning safely.
The Centers for Disease Control and Prevention (CDC) will fund $1.7 billion in expanding genomic sequencing in response to SARS-CoV-2 variants.

North Texas Update:

Since March 29th, all adults in Texas are eligible for the COVID-19 vaccine.

Week 19 COVID-19 vaccine allocations are posted https://www.dshs.state.tx.us/news/updates/COVIDVaccineAllocation-Week19.pdf.
Until next time, this is your doctor's note.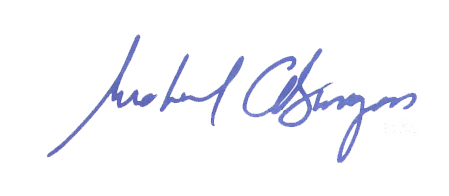 Congressman Michael C. Burgess, M.D.
WASHINGTON, DC OFFICE
2161 Rayburn House Office Building
Washington, DC 20515
Tel:(202) 225-7772

LAKE DALLAS DISTRICT OFFICE
2000 South Stemmons Freeway, Suite 200
Lake Dallas, TX 75065
Tel:(940) 497-5031