A Doctor's Note: This week in Washington
Dear Friends,
This week the House of Representatives focused on two pieces of legislation – H.R. 7 and H.R. 1195. I managed the Rule debate for Republicans on both bills Wednesday.
This Week in Washington:
Thursday from the steps of the U.S. Supreme Court, Senate and House Democrats released a plan to expand the U.S. Supreme Court by four seats. The idea of fundamentally changing the highest court of the land has been tried before and failed. President Franklin D. Roosevelt proposed the idea in hopes that it would protect New Deal legislation. Then and now the proposal to expand the Supreme Court is solely politically motivated.
Last week, I was grateful to have visited with Lt. Gen. Beaudreault. He is retiring to TX-26 after serving as the Commanding General of the Second Marine Expeditionary Force.
Thursday evening, I joined Congressman Bruce Westerman's Special Order on how President Biden's Climate Change Executive Orders are hurting our economy and jobs.
The week ended with me joining Dave and Amy on KLIF and Hal and Jay on WBAP to discuss President Biden's infrastructure plan. Democrats are now claiming that everything is "infrastructure." It is critical that we carefully look over each part of Biden's plan and go through regular order before we just spend $2.3 trillion.

Coming up:
Sunday, I will be joining Inside Texas Politics to discuss President Biden's infrastructure plan, as well as immigration legislation that will be debated next week.

Next week, I will be leading a Special Order on Monday, April 19, centered on the crisis we are facing at our southern border.
Until next time, this is your doctor's note.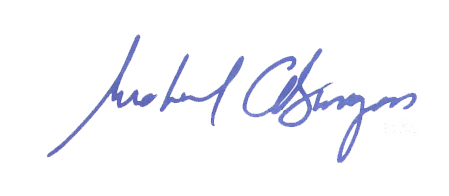 Congressman Michael C. Burgess, M.D.