April 16th, 2021: A Doctor's Note on COVID-19
April 16th, 2021

Dear Friends,

Earlier this week, the Food and Drug Administration (FDA) and the Centers for Disease Control and Prevention (CDC) released a statement by Dr. Peter Marks, Director of the FDA's Center for Biologics Evaluation and Research, and Dr. Anne Schuchat, Principal Deputy Director of CDC, in regards to the very rare but serious adverse events associated with the Johnson & Johnson (Janssen) vaccine. Today, it was announced that the CDC vaccine panel is planning to hold an emergency hearing concerning the Johnson & Johnson vaccine on April 23.

To be clear, the pause in administration of the Johnson & Johnson vaccine does not impact Pfizer or Moderna vaccines. Individuals should consult their physicians if they have any questions or concerns about which vaccine is best for them to receive.
FDA issued guidance to assist with the transition away from using crisis capacity conservation strategies for N95s and other similar disposable respirators.
The Health Resources and Services Administration (HRSA) published fact sheets for patients and providers access to COVID-19 vaccines through the HRSA COVID-19 Uninsured Program.

North Texas Update:

Since March 29th, all adults in Texas are eligible for the COVID-19 vaccine.

The Texas Motor Speedway set a new record for vaccinations given in one day – 15,000.

Texas Department of State Health Services' Center for Vital Statistics found that COVID-19 vaccines appear to significantly reduce hospitalization and mortality rates in older individuals.

Texas received more than $3.4 billion in funding from CDC to support its COVID-19 public health response.

Week 18 COVID-19 vaccine allocations will be posted here.



Until next time, this is your doctor's note.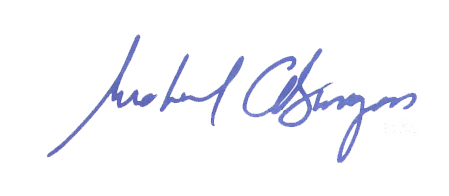 Congressman Michael C. Burgess, M.D.
WASHINGTON, DC OFFICE
2161 Rayburn House Office Building
Washington, DC 20515
Tel:(202) 225-7772

LAKE DALLAS DISTRICT OFFICE
2000 South Stemmons Freeway, Suite 200
Lake Dallas, TX 75065
Tel:(940) 497-5031