April 9, 2021: A Doctor's Note: A Quick Update on COVID-19
Dear Friends,
According to the Centers for Disease Control and Prevention (CDC), nearly 80% of all childcare workers, school staff and teachers have received at least one COVID-19 vaccine shot.
The CDC updated cleaning and disinfecting guidance.
The National Institutes of Health started phase one clinical trials to determine Moderna's new investigational vaccine's effectiveness against the B.1.351 SARS-CoV-2 variant.

North Texas Update:
Week 18 COVID-19 vaccine allocations are posted here.
**Please note that the supply of the Johnson & Johnson vaccine has been reduced due to national supply issues.

As of March 29th, all adults in Texas are eligible for the COVID-19 vaccine.

Governor Abbott announced that FEMA approved a request extending operations for the Federally Supported Community Vaccination Centers in Arlington, Dallas and Houston through May 18.
Governor Abbott announced an Executive Order prohibiting state agencies in Texas from creating a vaccine passport requirement.
The Texas Senate passed SB 6, adding additional liability protections for health care providers responding to the COVID-19 Public Health Emergency.
Until next time, this is your doctor's note.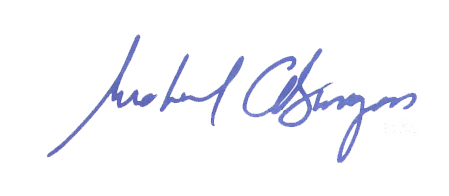 Congressman Michael C. Burgess, M.D.