January 19, 2021: A Doctor's Note on Vaccines
Dear Friends,
ACenters for Disease Control and Prevention (CDC) analysis found that cases in children, adolescents, and young adults have increased since the summer of 2020. The findings suggest that young adults may contribute more to community transmission than younger children.
CDC released a Morbidity and Mortality Weekly Report on the new variant of the COVID-19 variant found in the United Kingdom.
The COVID-19 vaccinations tab on the CDC data trackeris up-to-date and now specifies data on the type of vaccine and those who have received the first and second dose.
The Department of Health and Human Services (HHS) is amending the reporting requirements for the Provider Relief Fund Program as mandated by the Coronavirus Reponses and Relief Supplemental Appropriations Act. You can learn more about the new reporting requirements here.

HHS launched the emPOWER Program, to assist states and local governments with pandemic response efforts. emPOWER provides de-identified data from Medicare beneficiaries who are at high risk, allowing public health authorities to access the data to see heat maps, tables, and charts to identify where to most efficiently target services.
HHS updated treatment guides to help providers and patients understand Monoclonal Antibody and treatment options for COVID-19.
Texas Updates:
Week 6 vaccine allocations are posted here.

Until next time, this is your doctor's note.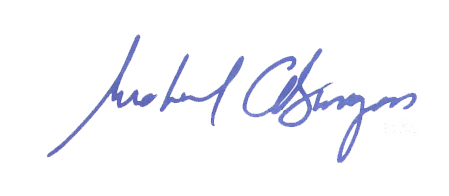 Congressman Michael C. Burgess, M.D.