A Doctor's Note: This Week in Washington
July 23, 2021
Dear Friends,
This week, while we watched Blue Origins lift off, we all witnessed Wally Funk accomplishing her dream to go to space. Wally was a member of Mercury 13 and trained to be an astronaut back in the 1960s. Sadly, she was not given the opportunity to join her fellow trainees in space. She remains an inspiration for her dedication to the field of aviation and a hero for every young girl.

Also, we need to be cheering on Austen Smith as she prepares to compete at the 2020 Tokyo Olympics. Making it onto Team USA is a huge accomplishment. She has already made us Texans Proud.
Washington Recap:
I introduced the Maternal Health Quality Improvement Act (MHQIA). Not only does this legislation take an important step towards providing American women and their families access to the proper care they need, but it also includes common-sense incentives for physicians to serve these areas.
Thanks to Operation Warp Speed, we all witnessed how the cutting of red tape led to three safe and effective vaccines, countless therapeutics, and life saving devices to combat this Coronavirus. Real-world evidence should be considered during the final Food and Drug Administration review process. Congresswoman Craig joined me in introducing the FACTS Act to help create efficiencies and streamline the transition between an Emergency Use Authorization, premarket submission, and permanent marketing authorization.
With the advancement of America's electric vehicle fleet, more Americans are choosing this innovative technology for their personal vehicle. To remain competitive, EV owners, utility operators, and EV charging developers are demanding the latest information as they work to establish tomorrow's EV charging system throughout the United States. Along with Congressman O'Halleran, I introduced the EV MAP Act which will provide grants to develop highly valuable maps necessary to produce the needed data to place these stations. This allows better decisions within a free market, without massive taxpayer spending or heavy-handed federal mandates.
Association health plans expand the opportunity for Americans to choose insurance that meets their needs, and for employers to provide quality insurance to their employees. I understand the value of these plans, which is why I joined Congressman Walberg, Congresswoman Foxx, and Congressman Allen in introducing the Association Health Plans Act of 2021. This legislation will make health care flexibility the law of the land.
I was joined by Congressman Dunn, Congressman Allred, and Congressman Crow in re-introducing the Veterans Health Care Stamp Act of 2021. This legislation will direct the United States Postal Service to issue and sell a stamp to provide funding for the medical care and treatment of veterans through the Department of Veterans Affairs.
Alongside our Texas senators, I signed a letter urging the Biden Administration to place pressure on Mexican President Andres Manuel Lopez Obrador to withdraw efforts to roll back energy reforms, opening Mexico's energy sector to companies in the United States.
To help bolster GOP Doctors Caucus efforts to encourage more Americans to receive the COVID-19 vaccine, House Republican Whip Scalise and House Republican Conference Chairwoman Stefanik joined the caucus in holding a press conference yesterday.
Until next time, this is your doctor's note.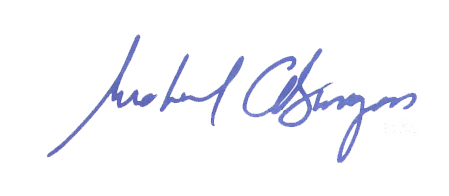 Congressman Michael C. Burgess, M.D.