May 13, 2021: A Doctor's Note on COVID-19
Dear Friends,
The Centers for Disease Control and Prevention (CDC) updated its "Interim Public Health Recommendations for Fully Vaccinated People." Fully vaccinated individuals no longer need to wear a mask indoors or outdoors, and no longer have to socially distance.
CDC recommends the Pfizer-BioNTech COVID-19 vaccine for adolescents ages 12 and older.
$7 Billion will be allocated to CDC to support state and local public health workforce.
CDC announced that the COVID-19 vaccine can be received at the same time as other vaccines.
The CDC updated its COVID-19 transmission guidance.
The Food and Drug Administration (FDA) authorized the Pfizer BioNTech COVID-19 vaccine for adolescents ages 12 to 15.
The FDA will have a virtual meeting of its Vaccines and Related Biological Products Advisory Committee to examine the use of COVID-19 vaccines in pediatric populations.
The Centers for Medicare & Medicaid Services (CMS) released new regulations for Long-Term Care facilities and Intermediate Care Facilities for Individuals with Intellectual Disabilities (ICF/IID) pertaining to the COVID-19 vaccine.
The CMS issued guidance on how states can access federal funds to support Medicaid home and community-based services.
North Texas Update:

Gov. Abbott announced the opening of a State Mobile Vaccination Team Call Center. Texas businesses and civic organizations can learn more here about how to schedule a visit by the vaccine team to vaccinate employees, members and visitors.

The Texas Department of Health and Human Services (DSHS) is taking orders from providers for COVID-19 vaccines instead of providing weekly allotments.

Until next time, this is your doctor's note.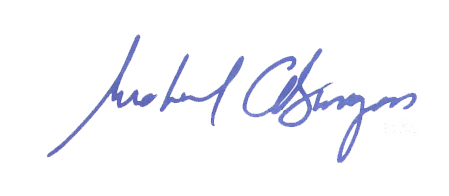 Congressman Michael C. Burgess, M.D.