March 24th, 2021: A Doctor's Note on COVID-19
Dear Friends,

This week during an Energy and Commerce hearing on the LIFT Act, I asked Dr. Tom Frieden about the importance of retaining health care staff in hospitals during the COVID-19 pandemic. Maintaining a strong health care workforce is critical to the health of this nation during normal times and especially during this public health emergency.



National Update:

AstraZeneca announced its vaccine is 79% effective at preventing symptomatic COVID-19 and 100% effective in preventing serious disease and hospitalization.

The White House will ship nearly 4 million doses of the AstraZeneca vaccine to Canada and Mexico. AstraZeneca's vaccine has not yet been granted an Emergency Use Authorization in the U.S.
The National Institute of Allergy and Infectious Diseases issued a statement including concerns on the information published by AstraZeneca on the initial data from its COVID-19 vaccine clinical trial, which may include outdated information.
Moderna announced it is beginning phase 2/3 of its COVID-19 vaccine in pediatric populations. Children ages 6 months to less than 12 years will be participating in the clinical trials.

Regeneron announced topline results from its Phase 3 trial studying REGEN-COV in high-risk non-hospitalized COVID-19 patients. Studies show REGEN-COV reduced hospitalization by 70% in COVID-19 patients.

The Centers for Disease Control and Prevention updated their Operational Strategy for K-12 Schools through Phased Prevention to reflect the latest science regarding physical distance between students in classrooms.

The Food and Drug Administration issued a revised fact sheet for health care providers including additional information on susceptibility of SARS-CoV-2 variants to each of the monoclonal antibody (mAb) therapies that are available through an Emergency Use Authorization for the treatment of COVID-19.

Texas Update:

Starting March 29th,all adults in Texas will be eligible for the COVID-19 vaccine.

Week 16 COVID-19 vaccine allocations will be posted here.

Texas should reach 10 million COVID-19 doses administered by the end of this week.


Until next time, this is your doctor's note.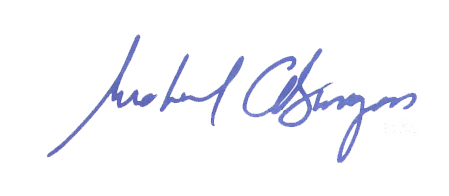 Congressman Michael C. Burgess, M.D.
WASHINGTON, DC OFFICE
2161 Rayburn House Office Building
Washington, DC 20515
Tel:(202) 225-7772
LAKE DALLAS DISTRICT OFFICE
2000 South Stemmons Freeway, Suite 200
Lake Dallas, TX 75065
Tel:(940) 497-5031
Unsubscribe