March 12, 2021: A Doctor's Note on COVID-19
Dear Friends,
This week, I joined Fox and Friends First to discuss the crisis that is happening at our Southern Border. It is very concerning that over 100 COVID-19 positive migrants were released into the U.S. During debate for the Democrats' American Rescue Plan, I offered an amendment that would provide COVID-19 testing and PPE to those crossing our border. It was blocked from being added as an amendment.

National Updates:
The Centers for Disease Control and Prevention and the Centers for Medicare and Medicaid Services have updated guidance for nursing homes to expand visitation options during the public health emergency.

The Substance Abuse and Mental Health Services Administration (SAMHSA) awarded $1.65 billion in Substance Abuse Block Grant funding and $825 million in Community Mental Health Services Block Grant funding as appropriated by the December COVID-19 supplemental package.

The Food and Drug Administration (FDA) issued an Emergency Use Authorization for the Quidel QuickVue At-Home COVID-19 Test.
The FDA issued an EUA for the T-Detect COVID Test developed by Adaptive Biotechnologies.
The FDA issued an EUA for the first molecular non-prescription, at-home COVID-19 test for the Cue COVID-19 Test for Home and Over the Counter Use.
The National Institutes of Health halted its COVID-19 convalescent plasma trial.

The Department of Health and Human Services, Office of Minority Health launched a new grant initiative- Advancing Health Literacy to Enhance Equitable Community Responses to COVID-19.

Texas Updates:
Week 14 vaccine allocations will be posted here.

DSHS announced the eligibility requirements for the 1C vaccination group. Group 1C will be eligible to receive a COVID-19 vaccine beginning March 15.
Texas-26 if you have questions about the latest round of COVID-19 stimulus checks and your eligibility please reach out to my office at (940) 497-5031.
Until next time, this is your doctor's note.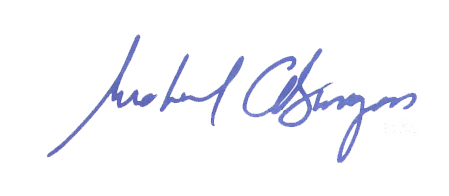 Congressman Michael C. Burgess, M.D.