Extreme Weather Update and Guidance
Dear Friends,
Last night, I sent a letter to Bill Magness, President and Chief Executive Officer of ERCOT seeking answers for the reason millions of Texans are without power during this winter weather emergency, what is being done to restore power, and how this will be prevented in the future. I was joined on the letter by other Texas Congressional Leaders Congressman Michael McCaul, Congressman Van Taylor, Congressman August Pfluger, Congressman Tony Gonzales, Congressman Randy Weber, Congressman John Carter, Congressman Michael Cloud, Congressman Roger Williams, Congresswoman Beth Van Duyne, Congresswoman Kay Granger, Congressman Kevin Brady, Congressman Louie Gohmert, Congressman Dan Crenshaw, Congressman Chip Roy, Congressman Jodey C. Arrington, Congressman Ronny Jackson, Congressman Troy E. Nehls, Congressman Pat Fallon.

In the letter we stated, "While it appears the significant mismatch in energy supply and demand during this cold snap was caused by a variety of factors, various narratives have begun to surface that must be addressed. Texas residents deserve to know the root causes of their power outages and how they can be prevented in the future."

Also, we wanted to ensure that ERCOT has the resources necessary to quickly turn things around and get the lights back on for the millions of Texans without power.

Once we are past this emergency, we believe that it is necessary for ERCOT to provide in writing answers to the below critical questions:
How did ERCOT prepare for this weather event and anticipated energy demand prior to when the controlled blackouts began?
It has been reported that ERCOT will adjust rates to meet demand. How will this impact future energy prices in Texas?
How were the various types of energy generation impacted by the extreme cold weather
What is the likelihood of similar weather events impacting Texas's electric grid again?
What measures can be taken to improve grid resiliency in Texas in the future?
Read the full letter here.



Finally, just a reminder that the City of Denton is under a boil water advisory. Here are a few tips to protect your pipes during this extreme winter weather:
Fill tubs or a bucket with water to refill toilets after flushing.
If you are able to, make sure you run hot and cold water through all your faucets regularly
If you haven't located it yet learn where and how to turn-off your water to your house especially if you have to evacuate.
Until next time,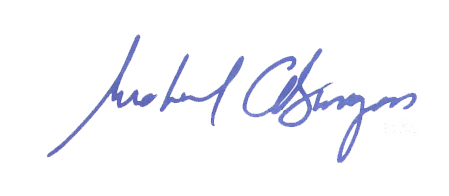 Congressman Michael C. Burgess, M.D.
Warming Centers:
City of North Richland Hills
817.427.6001
**Residents without power should call the Warming Station Hotline at 817-427-6001.

Town of Flower Mound
972.539.0525
Warming centers will be set up on an as-needed basis for Flower Mound residents. Residents may request access to a warming center if they have been without power for two or more hours, and do not have an alternate heat or power source (such as a fireplace or generator) or have medical equipment that requires electricity. If access is needed to a warming center, call the Warming Station Hotline at 972.539.0525.
The Cross Timbers Family YMCA
Wednesday, Feb. 17th 10am - 5:30pm
2021 Cross Timbers Road
Flower Mound, TX
972-539-9622
Music City Mall
Open 24/7 noon Tuesday – Thursday morning
2401 S. Stemmons Fwy
Lewisville, TX
*Pets allowed on leash or crate
*BYO blankets, snacks, water and other necessities (like charging cables for electronics).
**The only opened entrance will be # 5 on the lower level between Macy's and Zion Market. City crews are treating the driveways, parking lot, and sidewalks near that entrance. Stores inside the mall are not open at this time.

The Salvation Army of Lewisville
Lakeland Baptist Church
397 S. Stemmons Fwy
Lewisville, TX

Lakeland Baptist Church
397 S. Stemmons Frwy
Lewisville, TX
** 24 hours. Adults only and first come basis

Civic Center
Open 24 hours until further notice
940.349.7275
321 E. McKinney St
Denton, TX

MLK Jr. Rec. Center
Open 24 Hour
1300 Wilson Street
Denton, TX
*Wifi, Pets allowed, Snacks, 24 hours, and Cots provided

North Lakes Rec Center
940.349.8287
2001 W. Windsor Dr.
Denton, TX
Monday – Wednesday 8am – 7pm
Saturday – Sunday 8am – 5 pm

**Denton City Fire Stations 2,4,5,6,7 will allow individuals to restroom access, sinks water and handwashing. 8am - 9 pm.

The Junction's Our Daily Bread
Open 8 am - 4 pm.
300 West Oak Street
Denton, TX 76201

The Salvation Army of Denton is open for shelter at night.

Denton PD, the Street Outreach team and DCTA will be helping connect people unsheltered by giving rides to shelter.

The Islamic Center of Frisco
11137 Frisco St.
Frisco, TX
972.539.0525
Please bring your own bedding.
(Please also note no shoes will be allowed on the carpet when you enter).

Genesis Metro Church
9750 John W. Elliott Dr.
Frisco, TX
(Bring bedding, water and snacks are provided).

Preston Ridge Baptist Church
5849 Hillcrest Rd
Frisco, TX
(Bring own bedding and food)
The Prosper Community Library
200 S. Main Street
Prosper, TX
(Open 24 hours, No pets, free wifi, bring blankets, water and snacks. No cots available. COVID protocols in place)

Keller Public Library
Open 8 a.m. – 5 p.m. Tuesday 2/16
640 Johnson Rd.
Keller, TX

Haltom City Christian Center
4301 NW 28th St
Haltom city, TX

Haltom City Rec Center
4839 Broadway Ave.
Haltom City, TX

Roanoke Recreation Center
501 Roanoke Road
Roanoke, TX

Roanoke Old City Hall
108 S. Oak St.
Roanoke, TX
** accommodate residents with medical needs
** accepts pets that must be leashed or in a crate.